These Easy Pumpkin Turnovers are so easy, you can make them on a Friday evening after work. When you're dead dog tired! And they're made with 5 ingredients, too!
This post is sponsored by Dixie Crystals in conjunction with PumpkinWeek. I received product samples from sponsor companies to aid in the creation of the PumpkinWeek recipes. All opinions are mine alone.
We finally made it through the week! I'm drooling over all these delicious recipes. Have you been following along? OH my. So much pumpkin goodness this week.
Today I'm sharing a perfectly easy pumpkin turnovers recipe. I mean, it's so easy I made it Friday after work. If you're anything like me, you don't want to do ANYTHING Friday after work. Especially if the hubs is working and I have to walk up the hill and walk the dogs. And it's been so hot lately!
So, at physical therapy they have the television on the news sometimes. Thursday I was listening to the weather while I was doing my exercises. We have had an insane number of days over 90 this year. And it doesn't seem to be letting up any time soon. It's just been so hot for so long.
If the hubs isn't there to pick me up it's a half mile uphill. And not just a small uphill. It's like a 45 degree include uphill. This means that by the time I get home I'm already glowing. Then I have to walk the hounds which is another 20 or so minutes walking around. So, I'm REALLY glowing by the time all is said and done. No one should glow that much. Well, only if you're really wanting to be dripping from places that just aren't meant to. Yeah, so not a pleasant picture in a food post.
But on days like that, these easy pumpkin turnovers are the perfect recipe!
They take all of 5 minutes to prep. Then it's 30 minutes in the oven and you're done. These couldn't be any easy to make. Seriously. I came in from walking the dogs and turned the oven on. Went upstairs to change and wash my face because, well, ick. I came back downstairs and pulled the ingredients together. Cut, filled, pressed, and brushed. Then I baked. How easy is that?
While they were cooking, I made some wings I'm sharing tomorrow. And then sat down to order dinner. Because that's what we do on Fridays. We order dinner. It's usually the one night of the week I don't cook, but this has been a horrible week for that.
So, Monday I wasn't feeling well. My stomach was in knots and I just did not feel up to cooking. Not to mention I forgot to take the chicken out of the freezer. I think that's what they're going to put on my tombstone, "She forgot to take it out of the freezer." Tuesday I was exhausted and just made a salad with some left-over chicken wings.
Wednesday, I did cook. I made a work in progress beef ramen stir-fry. It's getting there, but I suck at stir-fry sauces. I haven't quite figured out the best ratio of ingredients. Thursday, the hubs was supposed to make hamburger pie. Yeah, forgot to take the hamburger out of the freezer.
I wish dinner was as easy as these easy pumpkin turnovers.
A sheet pan meal probably is, but I can't make those all the time. I need to stop being a sloth on the weekends and do prep work. Of course, the next few weekends are packed with more blog cooking. I have an event that starts Monday and another one the week after that. Insane!!
Then it's there's a cranberry thing, a Christmas sweets, and Christmas cookies! I feel like I'm booked the rest of the year. Hopefully, I can be more organized than I am now to not be half publishing posts like I did this one. For those that popped on at 6am, sorry! I was just too tired last night to finish writing this post. At least the recipe is there for you.
I cannot stress enough how easy these truly are. And they smell amazing when they come out of the oven and taste just as amazing! The flaky layers of the puff pastry and the creamy, cinnamon-y pumpkin filling is so comforting! It makes me want to put on a sweater. But I can't because, well, it's still too danged hot outside!
Now, I put some egg wash on the inside of the pastry to allow the pastry to seal so none of the filling leaks out. Except for one. That one had issues from the start. We won't talk about that one. And we won't talk about what happens when I try to roll out the creases. No, we won't talk about that either.
Did I mention there's only like 5 ingredients in these things?
Yes! There's the puff pastry, pumpkin, brown sugar, cinnamon, and an egg. That's all it takes to make delicious and flaky pumpkin turnovers your family will love. I know because we loved them! And if it wasn't for the homemade cherry turnovers I made I probably wouldn't have made these. Those are super simple, too!
So, you legit have no excuse not to make these. Even if one pops open and oozes it's pumpkin goodness out on to the baking sheet. Those make for interesting starts in your photographs. See?
Glad you made it all the way through #PumpkinWeek with us! Make sure to enter the giveaway! There's some great prizes you won't want to miss out on. And check out what the rest of shared today for the final day!
Easy Pumpkin Turnovers
 These Easy Pumpkin Turnovers are so easy, you can make them on a Friday evening after work.  When you're dead dog tired!  And they're made with 5 ingredients, too!
 
Ingredients
1/2 cup pumpkin puree
1/4 cup brown sugar
1 teaspoon ground cinnamon
1 large egg, divided
2 sheets puff pastry
Instructions
Preheat oven to 375.
Combine the pumpkin puree with the brown sugar, cinnamon, and egg yolk (save the egg white for later).
Working with one sheet of puff pastry at a time, cut each sheet into 4 pieces.
Brush the two sides of the puff pastry with the egg white. Place 1 heaping tablespoon of the pumpkin puree into the bottom half of the pastry square.
Fold the pastry sheet over and press the edges together with a fork.
Repeat with remaining pastry pieces and pumpkin mixture
Place on a baking sheet lined with a silpat.
Brush the tops with the egg white and bake at 375 for 30 to 35 minutes or until the pastry is golden brown.
Cool 5 minutes before topping with iced cream, whipped topping, or glaze and serving.
Nutrition Information
Yield

8
Serving Size

1
Amount Per Serving
Calories

76
Total Fat

3g
Saturated Fat

1g
Trans Fat

0g
Unsaturated Fat

3g
Cholesterol

23mg
Sodium

29mg
Carbohydrates

10g
Fiber

1g
Sugar

6g
Protein

2g
Enjoy these #PumpkinWeek recipes from our bloggers:
Pumpkin Drinks:
Pumpkin Pie Spice Latte
from Cheese Curd In Paradise
Pumpkin Breakfasts & Baked Goods:
Cinnamon Pumpkin Fritter
from The Beard and The Baker
Pumpkin Pie Baked Oatmeal Cups
from Palatable Pastime
Pumpkin Desserts:
Double Chocolate Pumpkin Cupcakes
from Daily Dish Recipes
Easy Pumpkin Turnovers
from A Kitchen Hoor's Adventures
Impossible Pumpkin Pie
from Red Cottage Chronicles
Pumpkin Cheesecake Truffles
from Sweet Beginnings
Pumpkin Cupcakes with Marshmallow Frosting
from Strawberry Blondie Kitchen
Pumpkin Mini Skillet Cookie
from Caroline's Cooking
Pumpkin Peanut Butter Pie with Chocolate Crust
from The Spiffy Cookie
Pumpkin Snickerdoodles
from The Redhead Baker
Fall is in the air, and we are celebrating our love of pumpkin with #PumpkinWeek hosted by Terri from Love and Confections and Christie from A Kitchen Hoor's Adventures. All week-long 34 bloggers will be sharing 140+ fantastic recipes for all your Autumn celebrations, including breakfasts, baked goods, savory pumpkin recipes, desserts, and drinks. Thank you sponsors for providing the prize packages. Don't forget to enter the giveaway below!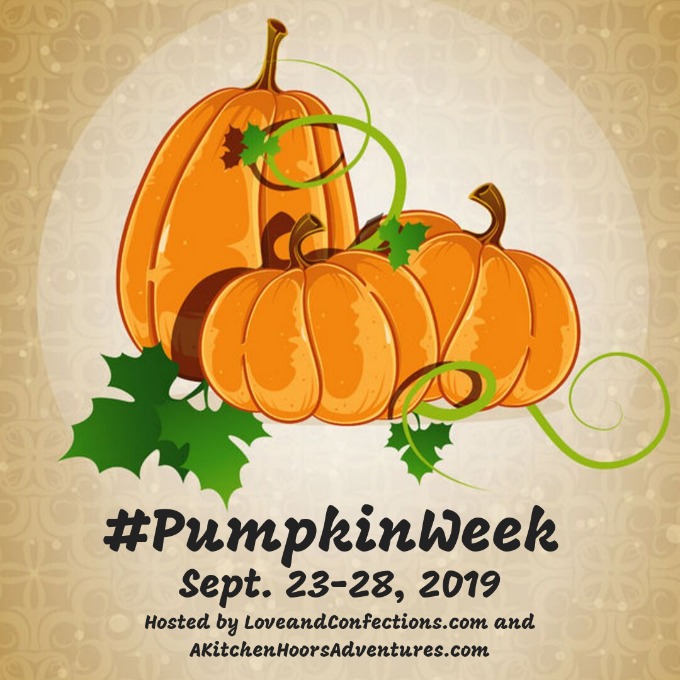 Dixie Crystals is giving one winner a Marble Rolling Pin and Board Set.
Since 1917, Dixie Crystals® has been the South's choice for high-quality sugar and sweeteners. For generations, Dixie Crystals has been at the heart of family traditions and celebrations. Our pure cane, non-GMO sugar products guarantee that treasured family recipes will turn out right every time. Bake with love and Dixie Crystals.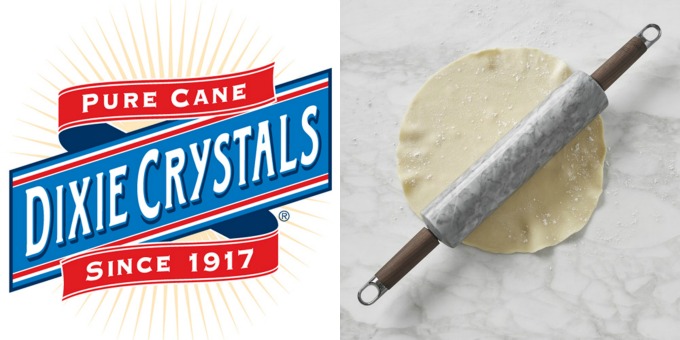 Sweets & Treats is giving one winner the Year of Sprinkles that contains holiday mixes, classic sprinkles, and some of their most popular sprinkles.
Sweets & Treats, a party and baking supplies manufacturer and wholesaler, started out of a baking industry need for truly grease-proof cupcake liners. From there, the company expanded into a handful of specialized categories including the latest, Sweet Sprinkles, their one of a kind sprinkles and sprinkle mix line. With hundreds of truly unique products, they are a one stop shop for your next party!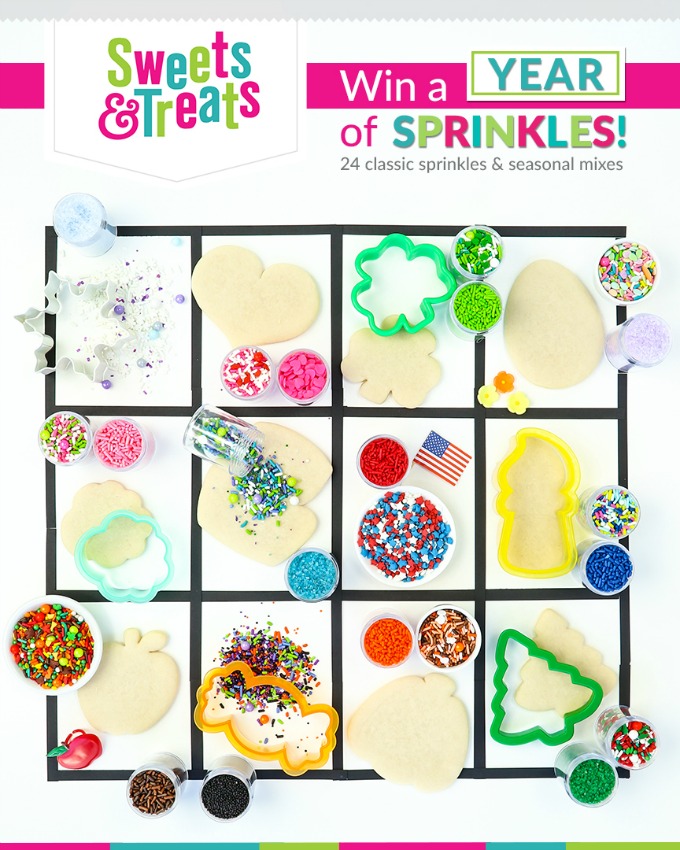 Torani is giving one winner a year supply of Torani: 12-750ml glass bottles, flavors will be winner's choice, plus pumps for each bottle.
We believe in flavor for all and opportunity for all. In the beginning, Rinaldo and Ezilda Torre visited family in Lucca, Italy. They returned home to San Francisco with handwritten recipes, which they used to create authentic flavored syrups. Needless to say, the syrups we're a hit. A lot has happened since then, but our belief has remained the same: Flavor for All, Opportunity for All. It means that not only are the products we make inclusive and approachable, but so is our success. We believe everything starts with people, and the only way to truly succeed is to succeed together. Today, you can use more than 100 of our naturally flavored syrups, sauces and beverage bases in coffees, sodas, teas, smoothies, cocktails and more.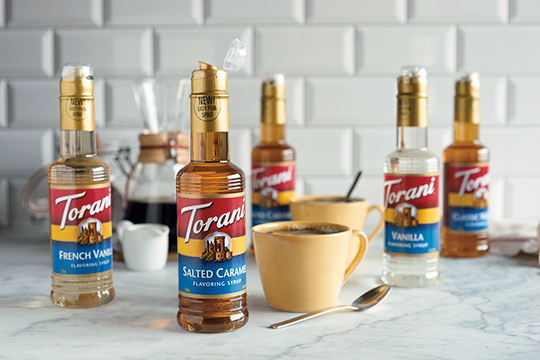 Cabot is giving one winner a gift box of assorted Cabot cheeses.
The farm families that own Cabot Creamery Co-operative love what they do. And they've been doing it for a long time—every single day since 1919. Almost 100 years later, we're proud of our thriving farms, strong communities, and happy, healthy cows. They produce the rich, buttery milk used to make Cabot's award-winning cheese and dairy products. We like to think those awards mean we're doing something right. Of course, you're a big part of this too. If you love eating our cheese as much as we love making it, then we'll get to keep doing what we do for generations to come.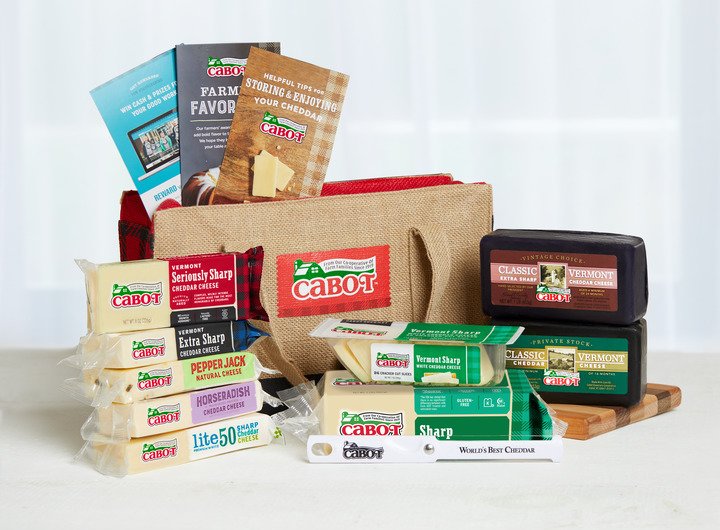 Thank you to #PumpkinWeek Sponsors: Dixie Crystals, Sweets & Treats, Torani, and Cabot Creamery Co-operative for providing the prizes free of charge. These companies also provided the bloggers with samples and product to use for #PumpkinWeek recipes.
All opinions are my own. The #PumpkinWeek giveaway is open to U.S. residents, age 18 & up. All entries for the winner get checked and verified. By entering you give the right to use your name and likeness. The number of entries received determines the odds of winning. There are four (4) winners selected. The giveaway sponsors will send the prize packages directly to the winners. Winners have 48 hours to respond once chosen, or they forfeit the prize and alternate winner(s) get chosen.
The #PumpkinWeek Bloggers are not responsible for the fulfillment or delivery of the prize packages. Bloggers hosting this giveaway and their immediate family members in their household cannot enter or win the giveaway. No purchase necessary. Void where prohibited by law. This promotion is in no way sponsored, endorsed or administered by, or associated with Facebook, Instagram, Pinterest, Twitter or any other social channel mentioned in the #PumpkinWeek posts or entry.