Mini Monster Meatball Sliders are not only fun to make, but fun to eat! Packed with meatballs, cheese, and sauce, these sliders are on the table in no time.
This recipe and the giveaway included in this post is part of a sponsored event. All opinions are my own. Thanks for supporting the brands that make A Kitchen Hoor's Adventures possible.
We are not huge sweets eaters. I know I've talked about this before, but it really is true. I made cookies sometimes. The macaron go in to work unless it's a flavor that I truly cannot share. Cakes? Don't make them because they don't get eaten. Pies? Sometimes I make them, and they get eaten. Brownies? Not often. Pudding? I used to make that but haven't in a while.
Lately, we just eat ice cream cone novelties. They're the dessert of choice here. Even if I make some no churn ice cream, we have it once and that's it. We, I should say HE just wants the novelty cones. I'm fine eating them, too, but I do get tired of them every now and then. I have the popsicles from Monday in there to nibble one. I'm sure we'll run out of the ice cream cones and I'll just eat those. Maybe he'll have one, too. We'll see.
But we are just not huge sweet eaters.
I'd rather have fries and chips than chocolate and candies. So, I was thrilled when I could make some savory treats this week, along with the sweet ones. Don't get me wrong, I love the popsicles, but these sliders are something I'd prefer. All the cheese and meatball goodness baked up with some party rolls with garlic butter. Oh yeah. These are so good!
But you couldn't just take meatballs and turn them into sliders. You have to Halloween them up a bit, right? So, you turn them into mini monster meatball sliders! You take some fun olives and roasted red peppers and add some cute eyes to garnish your sliders with. And let me tell you, these suckers are super cute and super fun to make!
I mean, if you have meatballs already made, just slice those bad boys in half. Why slice them in half? Because, well, I tried them not sliced and they weren't as easy to eat as slicing the meatballs in half. So, unless you want to get everyone a bib, I suggest slicing your meatballs in half.
I made these twice. Once with the whole meatballs and different rolls. The rolls were good, but just didn't quite accomplish what I was going for as a slider. They were split topped sweet buns. I still have them in the pantry for another slider another day. These meatball sliders need a mini hamburger bun of sorts. So, the Martin's party rolls are the perfect choice.
No, this isn't an ad for their buns. I just love their bread products. They're super reliable, taste awesome, and are always reasonably priced. I usually look for the hamburger and hot dog buns, but I when I found these party packs, I was in love! They make the best sliders. Fill them with these meatballs or sloppy joe mix like these Philly Cheese Steak Sloppy Joe Sliders.
I totally struggled with those red peppers. They are roasted red peppers. Which, as some might know, can be quite finicky. They didn't want to keep their shape. I would have been better off with just red bell pepper strips but wanted to use the roasted red peppers. I thought the flavors would pair well with these mini monster meatball sliders. The Italian flavored meatballs I made were perfect with the olives and the roasted red pepper eye browns. Just make sure the roasted red peppers aren't – shall we say – aged?
The olives are the queen pimento stuffed olives. One olive makes two, very large eyes! You can use whatever olives you have on hand. Just make sure they're stuffed with something to make the eyes look like eyes and not creepy dark sockets without eyes. That might scare your kids.
I can't get over how cute and fun these things look. This big kid had a blast making them and I'm sure your littles would, too. Once you slice the meatballs, they can help with assembly. They can even drizzle or brush the tops of the buns with the butter mixture.
And when they come out of the oven, they can put the eyes and eyebrows on the toothpicks. Once cooled and on a serving plate, they can put the eyes on the monster sliders. If your finicky roasted red peppers are being a pain, then just grab a bell pepper. They work just as well for the eyebrows.
You can't tell me you're NOT giggling. OR at least smiling. Because I am!
These mini monster meatball sliders are just super adorable! And perfect for a Halloween get together. Once you have the meatballs all cooked and cut up, then it's a quick 5-minute assembly then into the oven. Your guests can nibble on the dips and chips until these are ready.
They smell amazing baking. The garlic and meatball aromas fill the air. So, by the time these are finished and ready to eat, you might want to start a second batch. I know these will fly off the plate. I should have called them flying mini monster meatball sliders! HAH!
I wouldn't suggest making these ahead of time. The pizza sauce might make the rolls get a little soggy. This could affect how they cook in the oven. But don't quote me on that one. I haven't tried making them ahead of time. I just know what happens when I make my sandwich for lunch the night before.
The toothpicks no only hold the eyes, but makes these easier to pick up without all the meatballs falling out. But since you cut those meatballs in half, they're pretty secure in there with the cheese holding it all together.
I used an Italian blend that is Mozzarella, Parmesan, and I think Romano? But you can use whatever cheese you want. Want all Mozz? Go for it! Like the robust flavors or Parmesan, Asiago, or Romano? Use those instead. Just use a good cheese that melts well and tastes great with your meatballs.
Mini Monster Meatball Sliders
Additional Time:
5 minutes
Mini Monster Meatball Sliders are not only fun to make, but fun to eat! Packed with meatballs, cheese, and sauce, these sliders are on the table in no time.
Ingredients
6 potato party rolls (I used the 12 count Martin's party rolls)
9 to 12 cooked meatballs
1/3 cup pizza sauce
4 ounces sliced Provolone cheese
1 cup shredded Italian cheese blend
2 tablespoons melted butter
1 teaspoon garlic, minced
1/4 teaspoon Italian seasoning
1/4 teaspoon dried garlic
1/4 cup grated Parmesan cheese
6 green olives
3 to 4 strips of roasted red peppers
Instructions
Preheat oven to 350.
Carefully slice 6 of the party rolls in half lengthwise.
Spray an 8" square pan with cooking spray. Place the bottom half of the potato rolls in the pan.
Spread 1 to 2 tablespoons of the pizza sauce on top of the buns and layer with the sliced Provolone cheese.
Cut the meatballs in half and place on top of the Provolone cheese. Drizzle the remaining pizza sauce on top of the meatballs.
Sprinkle the shredded Italian cheese on top of the meatballs and place the top of the party rolls on top of the cheese.
Combine the melted butter with the minced garlic, Italian seasoning, and dried garlic. Drizzle the butter mixture on top of the sliders.
Sprinkle the grated Parmesan cheese on top.
Cover with aluminum foil and bake at 350 for 25 to 30 minutes or until the cheese is bubbly and melted.
Remove the cover and bake an additional 10 minutes.
Cool 5 minutes before slicing, decorated with the green olive eyes and roasted red pepper eye browns, and serve.
Nutrition Information
Yield

3
Serving Size

1
Amount Per Serving
Calories

1069
Total Fat

58g
Saturated Fat

28g
Trans Fat

1g
Unsaturated Fat

25g
Cholesterol

164mg
Sodium

1688mg
Carbohydrates

93g
Fiber

11g
Sugar

10g
Protein

48g
Eat at your own risk.
Take a look at more spooky Halloween recipes from our #HalloweenTreatsWeek Bloggers today:
Halloween Cookies & Bars:
Halloween Cakes & Cupcakes:
Halloween Brownies:
Halloween Pies & Cheesecakes:
Halloween Drinks:
Chilled Halloween Treats:
Sweet Halloween Treats:
Savory Halloween Recipes:
Happy Halloween!
Spooky Season is here and it is time for 2020's #HalloweenTreatsWeek event! #HalloweenTreatsWeek is a yearly Halloween blogging event that is hosted by Angie from Big Bear's Wife & its a creepy and haunting week-long event is filled with some amazingly wicked Halloween treats, recipes and some frightfully fun giveaways.
"When witches go riding, and black cats are seen, the moon laughs and whispers 'tis near Halloween."
For the 3rd annual #HalloweenTreatsWeek event we have 30 hauntingly talented bloggers that are sharing their favorite Halloween recipes throughout the week! Follow the hashtag #HalloweenTreatsWeek on social media and look at the bottom of each post to see all of the Halloween recipes that we're sharing!
Plus, don't forget that we have some great giveaways for you this week thanks to our amazing sponsor and bloggers this year!
Prize #1 from Dixie Crystals
OXO Good Grips 3-Piece Stainless-Steel Mixing Bowl Set
Prize #2 from Angie at BigBearsWife
Ninja OP301 Foodi 9-in-1 Pressure, Slow Cooker, Air Fryer and More, with 6.5 Quart Capacity and 45 Recipe Book, and a High Gloss Finish
Prize #3 from Nicole Taggart's Origami Owl Jewelry Bar
Origami Owl Locket and Halloween Charms
Prize #4 from Kathy at Lemon Blossoms
6 Quart Instant Pot Duo 7-in-1 Electric Pressure Cooker
Prize #5 from Terri at Our Good Life
Young Living's Thieves Mints ($50 Value)
Pop a Thieves Mint into your mouth for cinnamint-fresh breath after meals. Made with naturally derived ingredients and free of artificial sweeteners, dyes, and preservatives, Thieves Mints are a choice you can feel good about. Created with Young Living's Thieves essential oil blend, these mints deliver minty coolness with a hint of warm, sugar-free sweetness. Thieves Mints come in a conveniently sized container that is great to take on the go!!
Prize #6 from Julie at Back To My Southern Roots
1 Copy of – The Peanuts Family Cookbook: Delicious Dishes for Kids to Make with Their Favorite Grown-Ups
Prize #8 from Peabody of Sweet ReciPEAS
1 Copy of her new cookbook "Holy Sweet! 60 Indulgent Recipes for Bigger, Better Desserts"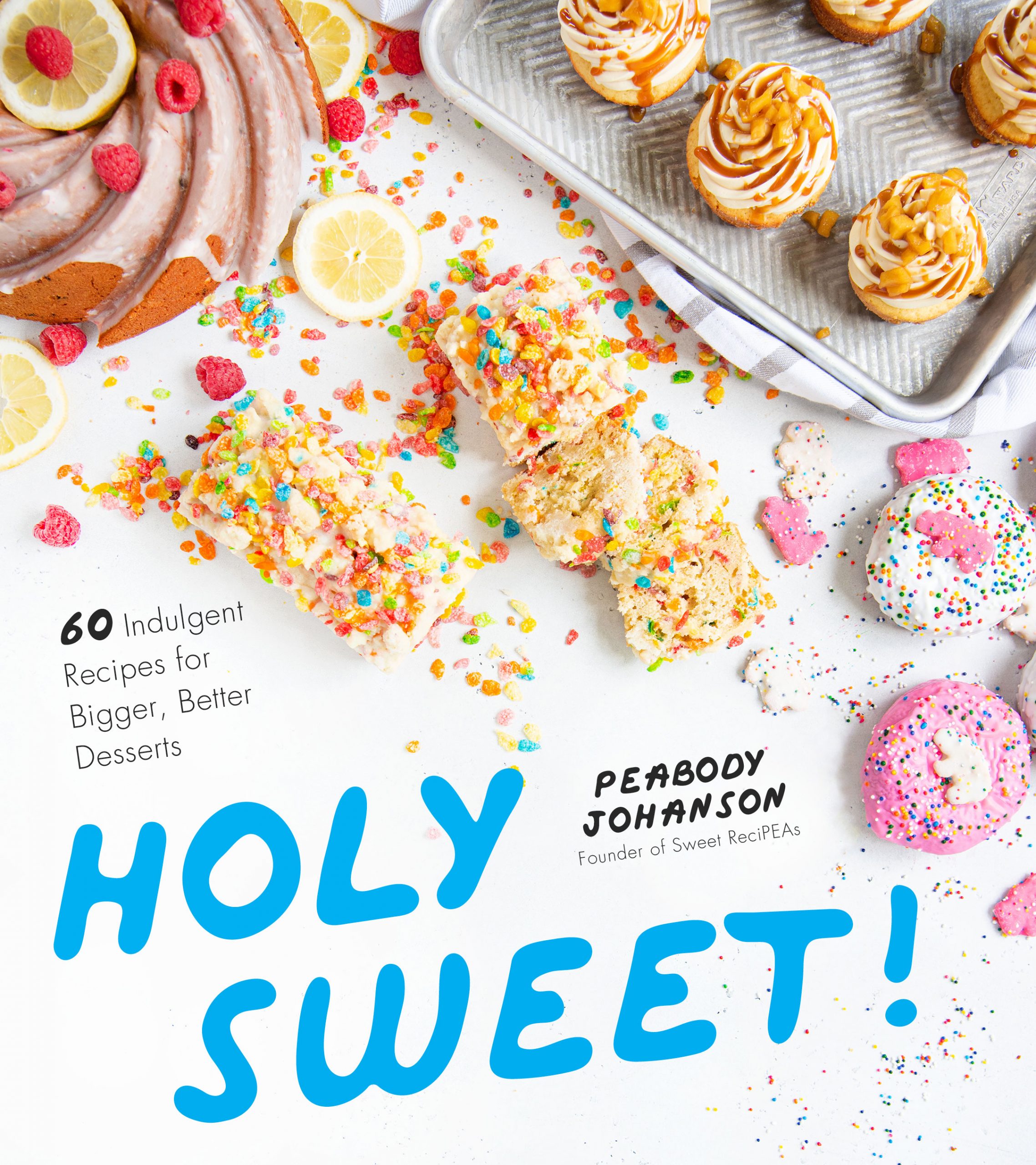 Prize #9 from Megan of Strawberry Blondie Kitchen
1 Copy of her cookbook, "Incredible One-Pot Cooking: Easy, Delicious Recipes for Exciting Meals Without the Mess"
Prize #10 from Nicole of For the Love of Food Blog
1 Copy of "Friends: The Official Cookbook"
Prize #11 from Michaela from An Affair from the Heart, Jennifer from Take Two Tapas and Michele from West Via Midwest
ONE (1) $75 Amazon gift card
Prize #12 from Shanaka from It's Shanaka
ONE (1) $25 Amazon gift card
Prize #13 from Ashley from Cheese Curd In Paradise
1 Copy of her cookbook, " The Serial Killer Cookbook: True Crime Trivia and Disturbingly Delicious Last Meals from Death Row's Most Infamous Killers and Murderers"
Prize #14 from Amy from House of Nash Eats
ONE (1) $100 Amazon gift card
Giveaway open to US Residents 18 years or older. All entries will be verified. No PO Boxes Please. Prizes will be sent directly from sponsors to winners, bloggers are not responsible for prizes. This giveaway runs from October 5th – October 10th at 11:59PM EST. Winners will be selected soon afterward and contacted by e-mail. Winners will have 48 hours to respond or a new winner will be chosen. There are a total of 14 prizes and therefore we will have a total of 14 winners. No purchase necessary. Void where prohibited by law.
Disclaimer: These posts and recipes are part of the week-long event, #HalloweenTreatsWeek but all opinions are 100% mine! We would like to Thank our amazing brand sponsors: Dixie Crystals that provided a prize pack for our giveaways and also sent some samples and products to the #HalloweenTreatsWeek bloggers to use in their recipes.
We would also love to give a huge thanks to our Halloween Treats Week bloggers because a lot of them also donated prizes for the giveaways, including: Angie of BigBearsWife , Nicole of Nicole Taggart's Origami Owl Jewelry Bar, Kathy of Lemon Blossoms, Terri of Our Good Life, Julie of Back To My Southern Roots, Peabody of Sweet ReciPEAS, Megan of Strawberry Blondie Kitchen, Nicole of For the Love of Food Blog, Michaela of An Affair from the Heart, Jennifer of Take Two Tapas, Michele of West Via Midwest, Shanaka of It's Shanaka, Ashley of Cheese Curd In Paradise, and Amy from House of Nash Eats!