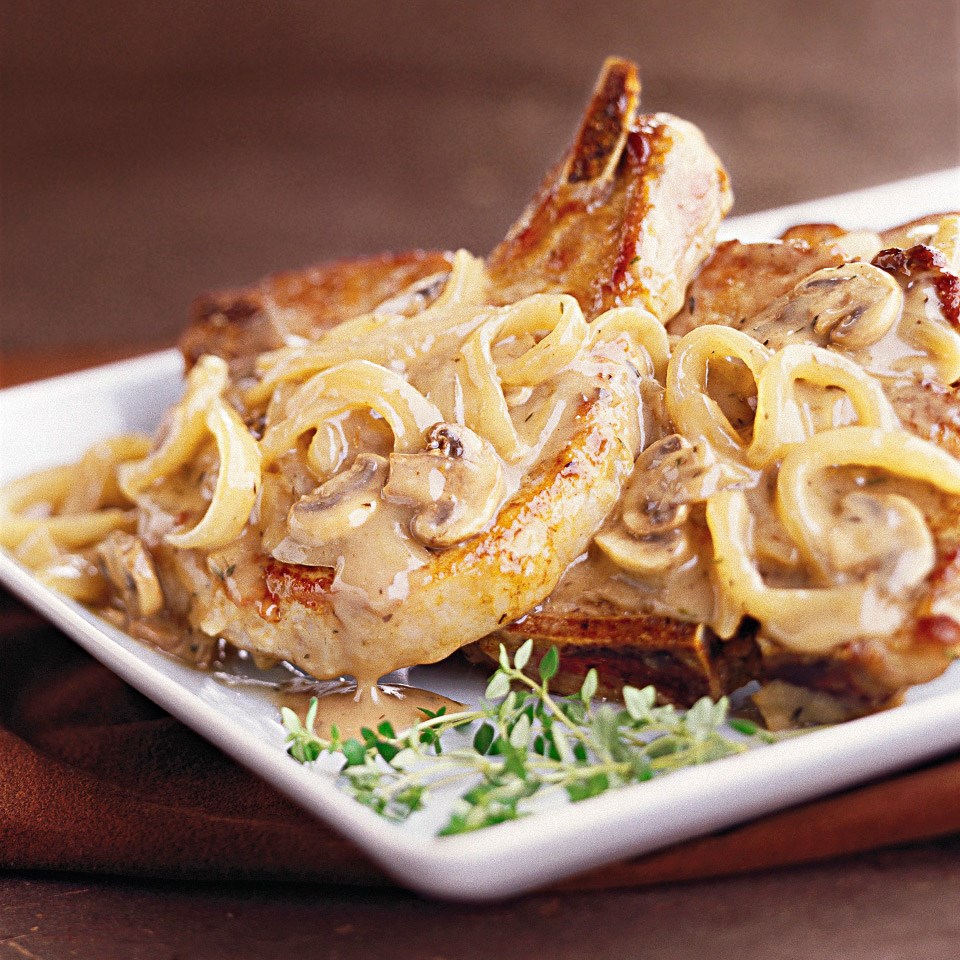 Click here for recipe
Eating Well
These were REALLY good and easy to make in the slow cooker. My only regret is that we didn't put more chops in the pot.
2 pounds pork loin chop, R-T-C
1 tablespoon cooking oil
1 onion, thinly sliced
2 tablespoons tapioca, quick cooking
10 3/4 ounces cream of mushroom soup, condensed
1/2 cup apple juice, or cider
1 1/2 teaspoons Worcestershire sauce
2 teaspoons fresh thyme
1/4 teaspoon garlic powder
1 1/2 cups fresh mushroom
1. Trim fat from chops. In a large skillet, heat oil over medium heat. Add chops; cook until browned, turning to brown evenly. Drain off fat. Place onion in a 3-1/2- or 4-quart slow cooker. Add chops. Using a mortar and pestle, crush tapioca. In a medium bowl, combine tapioca, mushroom soup, apple juice, Worcestershire sauce, snipped or dried thyme, and garlic powder; stir in mushrooms. Pour over chops in slow cooker.
2. Cover and cook on low-heat setting for 8 to 9 hours or on high-heat setting for 4 to to 4-1/2 hours. If desired, garnish with thyme sprigs. Makes 6 servings.
Knife
Cutting board
Measuring cups and spoons
Non-stick skillet
Crock pot
Serving spoon