These Pumpkin Cheddar Pierogies are tender homemade dumplings are filled with freshly roasted pumpkin and seriously sharp Cabot cheese. The slightly sweet pumpkin is the perfect pair with sharp cheddar cheese.
This post is sponsored by Cabot Cooperative as part of #PumpkinWeek. All opinions are my own.
I love piergies. Who doesn't, right? That delicious dough surrounding potato and cheese filling that's boiled then sautéed. Sometimes with onions and sometimes with cabbage. They're ingrained in Eastern and Central European cuisine. And they're ingrained in my family history, too.
I shared the recipe for Mom's homemade perogies. And yes, that's how we spelled them. It's a simple dough with flour, sour cream, butter, and cream. Our family history isn't really Central or Eastern European. So, I'm not really sure how these came to be a family recipe. I do know that where Mom grew up was a mecca of lots of different cultures and cuisines. Maybe that's how? I'll have to ask her some day.
Though, now that I read the history of the pierogi, it might be from that one place way up north of Norway that's on the Russian border. That's where some of my ancestors came from. Maybe that's where the pierogi recipe comes from. I mean, the story goes that we have needlepoint that Anastasia made herself. So, who knows?
Just like me, no one is really sure where pierogies came from. Some say that Marco Polo brought them from China to Poland via Italy during his expeditions. There's a lot of myths surrounding a Saint Hyacinth feeding mass populations with pierogi during a famine, the invasion of the Tatars, or just because. No matter how they got there, pierogi have been imbedded in Central and Eastern European cuisine for centuries.
To say the combinations, ingredients, and methods vary widely is an understatement!
Poland is probably known for it's pierogi. From serving them at Christmas and Easter to weddings and wakes, the pierogi is definitely part of Polish culture. They're filled with potatoes, onions, cheese, meats, and sometimes even fruits.
Ukrainians have them as a staple of their every day diet. They also have special Christmas Eve and other traditional celebrations, but not as much as Poland I don't think. They use more fermented milk products for their pierogies, similar to the yogurt in the dough for these pumpkin cheddar pierogies. They even use sweetened cottage cheese as a filling for a dessert pierogi.
Slovakia adds cheese to theirs. Slovenia makes theirs out of buckwheat flour instead of what flour. Russia uses mostly fruits and berries but also potatoes, cabbage, and beef. Hungary fills theirs with jam, cottage cheese for the most part. Romania uses sour cherries, plum jam and sweetened cottage cheese. They also have savory ones filled with dilled cheese mixtures, potatoes and meat. German speaking countries have spinach and quark which is a ricotta style cheese.
Just like the ones you can typically find today, there's a wide range of fillings in these iconic dumplings. I've seen spinach and feta, potato and cheese, 5 cheese pizza, broccoli Cheddar, jalapeno Cheddar, garlic Parmesan, loaded baked potato, and even sauerkraut ones! I wasn't kidding when I said there was a bunch of different flavors. And that's just from one website!
If you make them at home, you can fill them with whatever you want! And this time, I wanted to fill them with fresh pumpkin and sharp Cheddar cheese. Initially I was going to use goat cheese or ricotta, but when Cabot signed on as a sponsor, I knew their seriously sharp Vermont Cheddar cheese was the perfect pair with the slightly sweet, fresh pumpkin.
So, I didn't have such a great time making these. It has nothing to do with the dough or the filling. It has everything to do with the fact that I pushed myself too hard that day. My knee was killing me by the time I sat down to eat. I was in the kitchen for probably about 5 hours that day? Without stopping frequently to take a load off and rest my knee. That was stupid.
But, when I finally sat down to eat I was completely in love with these pumpkin Cheddar pierogies.
The dough is tender and delicious. It's rich with the yogurt and butter and cream flavors. Then there's the slightly sweet pumpkin filling. When you use fresh pumpkin, I believe it's not as sweet as the pumpkin puree from the can. Granted, I haven't looked to see if they add sugar to it, but they probably do. Fresh pumpkin is awesome and well worth the little effort it takes to roast and make your own puree.
Besides, you get to roast the seeds if you use fresh pumpkin!
The two little pie pumpkins I purchased made at least 3 cups of delicious puree. It took maybe 10 minutes to slice and scoop out the seeds. Then it's a matter of popping it into a baking sheet and letting those suckers to roast in the oven. It's not difficult. Yes, it's probably more than the cans but the flavor has so much more flavor than the canned puree.
Fresh puree even has a different color! You can tell from the photos that the pumpkin is way more yellow than the canned stuff. I should have done a side by side comparison shot. I might still do that. There's plenty of #PumpkinWeek left over to make that happen.
I had planned on making some cabbage to go with these pumpkin Cheddar pierogies, but I was too tired. I popped the sausages in the air fryer and let them cook. That's my new favorite way to cook sausages; in the air-fryer! It's super easy, the skin gets really crispy, and it's hands off the most part. You just need to flip them halfway through. How simple is that?
I loved these. They tasted just like home to me. I can remember helping Mom make a batch of these beauties. We boiled the potatoes, shredded the cheese, and helped cut and press the pierogies. Then we boiled and sautéed with at least onion, but sometimes bacon and cabbage.
Then dipping those delicious dumplings in sour cream! The hubs doesn't share this with me. He doesn't like plan sour cream. I can't get enough of it! I love dipping my pierogies in sour cream, put it on my potatoes, and top my tacos with it. It's like his version of cilantro for me. If a leaf was accidentally dropped into a VAT of salsa I would know.
Just look at that color in those delicious dumplings. And the pumpkin is perfectly paired with the seriously sharp Vermont Cheddar cheese from Cabot. There's the rich dumpling dough. Then the slightly sweet squash flavor of the pumpkin. And then the cheese smacks you and you're like, "WOW! These are awesome pumpkin Cheddar pierogies!"
Yes, you will say this.
And you will say to yourself that you will not miss any recipes for #PumpkinWeek! You're going to save, pin, share, tweet, then all so you can make them all later. And, don't forget to enter the giveaway! There's so many fun prize packages from our sponsors.
Pumpkin Cheddar Pierogies
Total Time:
1 hour
45 minutes
These Pumpkin Cheddar Pierogies are tender homemade dumplings are filled with freshly roasted pumpkin and seriously sharp Cabot cheese.  The slightly sweet pumpkin is the perfect pair with sharp cheddar cheese.
Ingredients
16 ounces sour cream
1/4 cup half and half
1 tablespoon butter
1 teaspoon salt
3 to 4 cups all-purpose flour
2 cups fresh pumpkin puree
1 1/2 cups seriously sharp Cabot Cheddar
1 teaspoon garlic salt
1 teaspoon rubbed sage
1/2 teaspoon black pepper
20 ounces fresh, bratwurst sausage
Instructions
Combine the sour cream with the half and half and the butter. Add 2 cups of flour, continuing to add flour as needed to form a slightly stiff dough that is no longer sticky.
Refrigerate the dough at least one hour.
Combine the pumpkin puree with the cheddar and spices in a small mixing bowl. Set aside
Roll the dough 1/4 inch thick and cut into 3 1/2 to 4 inch rounds. Spoon one tablespoon of the pumpkin mixture on half of the dumpling.
Carefully fold the dough over in half, making sure to match the edges of the dough. Press closed with a fork.
Score the sausages and place in the air-fryer. Cook at 390 for 15 minutes, turning halfway. Allow to rest while the pierogies are cooking.
Bring a large pot of water to boil. Carefully place the pierogies in the water a few at a time.
Return to a boil and cook until the pierogies float. Remove from the pot.
Heat a large skillet with 2 tablespoons of oil. Saute the pierogies until golden. Serve with the sausage and top with sour cream.
Nutrition Information
Yield

12
Serving Size

1
Amount Per Serving
Calories

775
Total Fat

29g
Saturated Fat

12g
Trans Fat

0g
Unsaturated Fat

13g
Cholesterol

75mg
Sodium

849mg
Carbohydrates

103g
Fiber

5g
Sugar

3g
Protein

24g
Enjoy these #PumpkinWeek recipes from our bloggers:
Pumpkin Drinks:
Dairy Free Iced Coconut Pumpkin Spice Latte from Frugal & Fit
Easy Pumpkin Frappuccino from The Bitter Side of Sweet
Pumpkin Bubble Milk Tea from Daily Dish Recipes
Pumpkin Pie Milkshake from Seduction In The Kitchen
Pumpkin Pie Smoothie from Sweet Beginnings
Pumpkin Red Sangria from Love & Confections
Pumpkin Breakfasts & Baked Goods:
Air Fryer Pumpkin Spice Donut Holes from Blogghetti
Pumpkin Granola from It Bakes Me Happy
Pumpkin Overnight French Toast with Pecan Praline Topping from Food Above Gold
Pumpkin Waffles with Orange Cream Cheese from My Sweet Zepol
Snickerdoodle Pumpkin Bread from Strawberry Blondie Kitchen
Savory Pumpkin Recipes:
Pumpkin and Cheddar Pierogies from A Kitchen Hoor's Adventures
Pumpkin and Sausage Tacos from Our Good Life
Pumpkin Broccoli Cheddar Soup from The Crumby Kitchen
Pumpkin Mac and Cheese from Cindy's Recipes and Writings
Pumpkin Parmesan Risotto with Bacon from Cheese Curd In Paradise
Pumpkin Desserts:
Layered Pumpkin Cheesecake Pie from Palatable Pastime
Mini Pumpkin Pie Hand Pies from The Beard and The Baker
Pumpkin Butter Cupcakes with Brown Sugar Frosting from The Spiffy Cookie
Pumpkin Cookies and Cream Ice Cream from Karen's Kitchen Stories
Pumpkin Gingersnap Cheesecake from The Redhead Baker
Pumpkin Honey Bun Cake from Family Around the Table
Pumpkin Pie Cheesecake Brownies from Big Bear's Wife
Pumpkin Spice Snickerdoodles from Creative Southern Home
Spiced Pumpkin Pecan Bundt Cake with Maple Glaze from Shockingly Delicious
Fall is in the air, and we are celebrating our love of pumpkin with #PumpkinWeek hosted by Terri from Love and Confections and Christie from A Kitchen Hoor's Adventures. All week-long 34 bloggers will be sharing 140+ fantastic recipes for all your Autumn celebrations, including breakfasts, baked goods, savory pumpkin recipes, desserts, and drinks. Thank you sponsors for providing the prize packages. Don't forget to enter the giveaway below!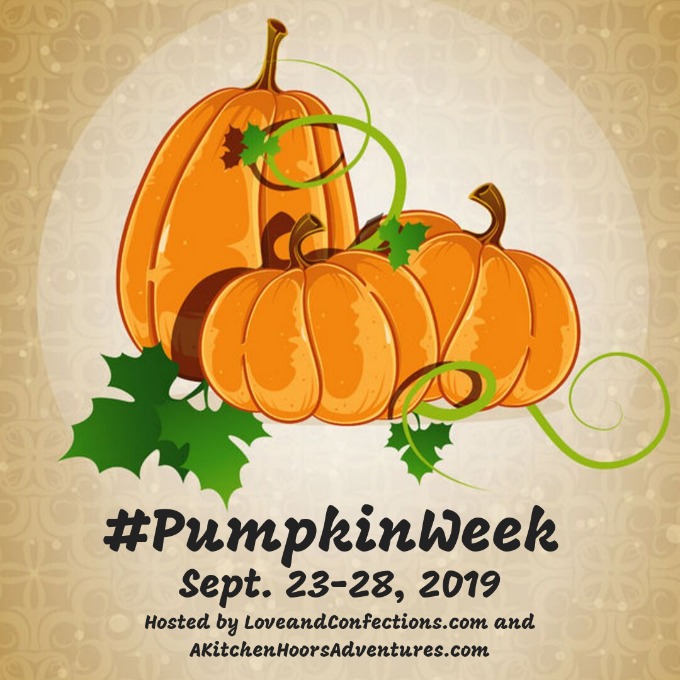 Dixie Crystals is giving one winner a Marble Rolling Pin and Board Set.
Since 1917, Dixie Crystals® has been the South's choice for high-quality sugar and sweeteners. For generations, Dixie Crystals has been at the heart of family traditions and celebrations. Our pure cane, non-GMO sugar products guarantee that treasured family recipes will turn out right every time. Bake with love and Dixie Crystals.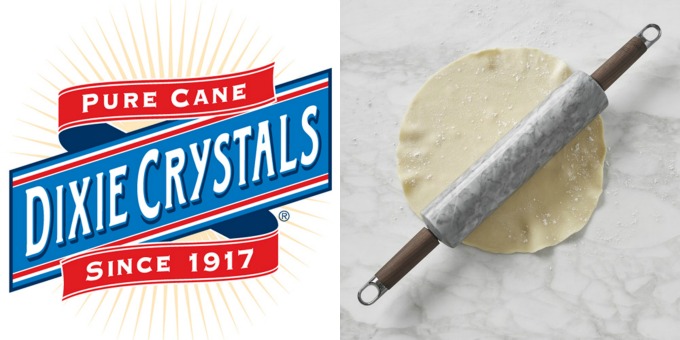 Sweets & Treats is giving one winner the Year of Sprinkles that contains holiday mixes, classic sprinkles, and some of their most popular sprinkles.
Sweets & Treats, a party and baking supplies manufacturer and wholesaler, started out of a baking industry need for truly grease-proof cupcake liners. From there, the company expanded into a handful of specialized categories including the latest, Sweet Sprinkles, their one of a kind sprinkles and sprinkle mix line. With hundreds of truly unique products, they are a one stop shop for your next party!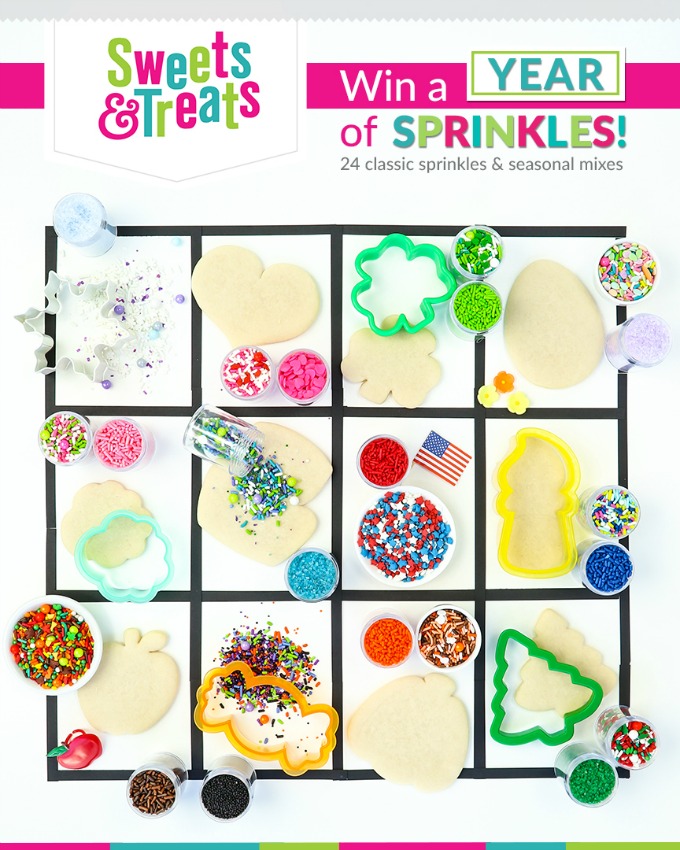 Torani is giving one winner a year supply of Torani: 12-750ml glass bottles, flavors will be winner's choice, plus pumps for each bottle.
We believe in flavor for all and opportunity for all. In the beginning, Rinaldo and Ezilda Torre visited family in Lucca, Italy. They returned home to San Francisco with handwritten recipes, which they used to create authentic flavored syrups. Needless to say, the syrups we're a hit. A lot has happened since then, but our belief has remained the same: Flavor for All, Opportunity for All. It means that not only are the products we make inclusive and approachable, but so is our success. We believe everything starts with people, and the only way to truly succeed is to succeed together. Today, you can use more than 100 of our naturally flavored syrups, sauces and beverage bases in coffees, sodas, teas, smoothies, cocktails and more.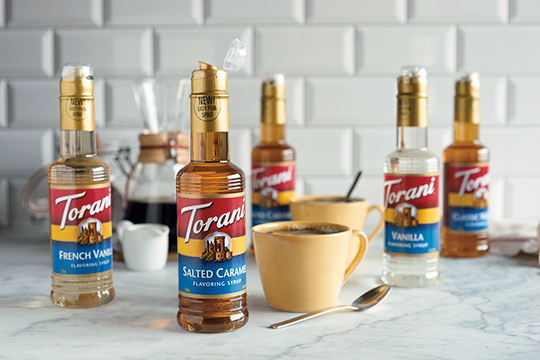 Cabot is giving one winner a gift box of assorted Cabot cheeses.
The farm families that own Cabot Creamery Co-operative love what they do. And they've been doing it for a long time—every single day since 1919. Almost 100 years later, we're proud of our thriving farms, strong communities, and happy, healthy cows. They produce the rich, buttery milk used to make Cabot's award-winning cheese and dairy products. We like to think those awards mean we're doing something right. Of course, you're a big part of this too. If you love eating our cheese as much as we love making it, then we'll get to keep doing what we do for generations to come.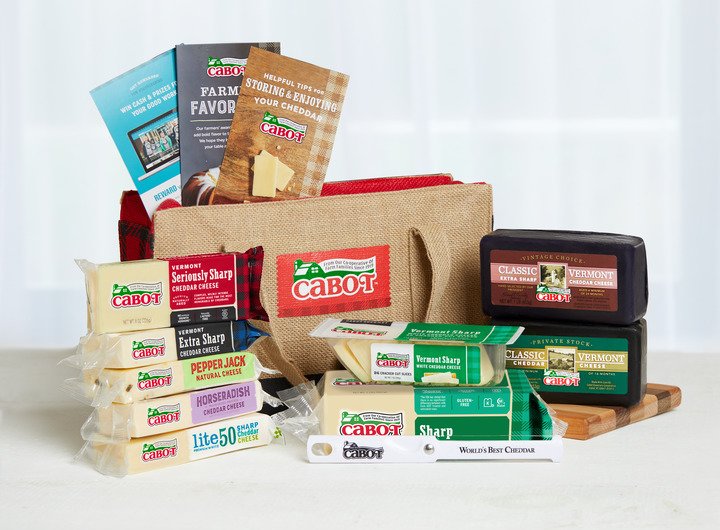 Thank you to #PumpkinWeek Sponsors: Dixie Crystals, Sweets & Treats, Torani, and Cabot Creamery Co-operative for providing the prizes free of charge. These companies also provided the bloggers with samples and product to use for #PumpkinWeek recipes.
All opinions are my own. The #PumpkinWeek giveaway is open to U.S. residents, age 18 & up. All entries for the winner get checked and verified. By entering you give the right to use your name and likeness. The number of entries received determines the odds of winning. There are four (4) winners selected. The giveaway sponsors will send the prize packages directly to the winners. Winners have 48 hours to respond once chosen, or they forfeit the prize and alternate winner(s) get chosen.
The #PumpkinWeek Bloggers are not responsible for the fulfillment or delivery of the prize packages. Bloggers hosting this giveaway and their immediate family members in their household cannot enter or win the giveaway. No purchase necessary. Void where prohibited by law. This promotion is in no way sponsored, endorsed or administered by, or associated with Facebook, Instagram, Pinterest, Twitter or any other social channel mentioned in the #PumpkinWeek posts or entry.