Welcome to the 23rd week of
Wake Up Wednesday "Linky"
We are so excited to have you all party with us.
Thank you so much to all those who participate in our party.
Last week we had…
Wake Up and be happy, get excited and have fun with us!
We want to be inspired, entertained, laugh and have a good time!
The hop is hosted and posted on
30
different blogs!
Interested in Co-Hosting Wake Up Wednesday?
Fill out this form and Angel will be in touch with you!
This weeks
Featured Bloggers
Summer is the perfect time to try new crafts, especially on rainy afternoons. If you are in search of an easy and entertaining craft that results in a cute 4th of July decoration this is your project. I expected my girls to decorate maybe 10 coffee filters before moving on, but nearly two hours later we decorated more than 50 filters. And my six year old would have kept going if wasn't time for dinner.
My kids loved my recent recipe of my Mississippi Mud cookies, in fact two days later they were asking me to make them again. I didn't want to make the exact same thing, so I turned their new favorite cookies into a no bake cheesecake which is a dessert they always seems to love. So enjoy this summer sensation as a family, at a BBQ or pool side party.
Last weekend, we hosted a Frozen Birthday Party for Lu, and I'm worn out! If you read my blog regularly, you know that I go a little nuts when it comes to birthday parties. I love to host themed parties, and I love to create games and crafts to go with the parties.
I went to a yard/estate sale Saturday where two lovely ladies were selling what was left of their mothers things. Their mother had amassed quite a collection of milk glass….about two rooms full.
Grilled Corn, Zucchini & Black Bean Enchiladas
How do I balance out all those cookie recipes I've been sharing? Well, with a #MeatlessMonday Mexican dish of course! It's been awhile since I've posted a #MeatlessMonday recipe but I've certainly been making an effort to create more vegetarian meals for my family. These Grilled Corn, Zucchini & Black Bean Enchiladas are absolutely wonderful! They are incredibly flavorful, filling and of course full of good for you veggies and lean protein in the beans. The homemade enchilada sauce is really what brings the flavor and makes this dish a bit addicting!
The product I'm reviewing today is Maybelline's SuperStay 24HR Concealer. This is literally the best concealer I've ever used. No joke. I've tried the really expensive ones and none of them have the staying power that this one does. I live in a very humid area, so any make up on my face has to practically be glued down.
With weddings and graduations coming up, I've been thinking a lot about what to wear. As I get older, I sometimes have to put a good bit of effort into attire so I am not frumpy. As we work on the heart issues of modesty, let's also turn our attention to the exterior for a few moments!
Wake: Nautical terminology; the track or path that a boat leaves behind it, when moving across the waters. Here is a weekly recap of events from Cereus Art. Starfish Boutonnieres; last weekend in between my mom's birthday celebrations, I was able to spend some time in my studio.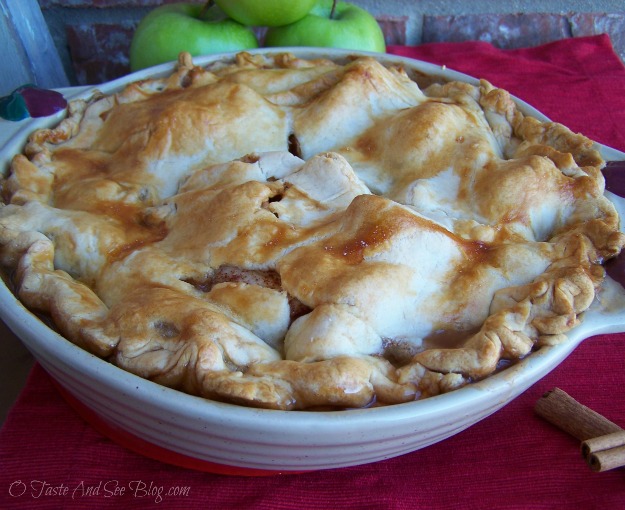 Old Fashion Apple Pie reminds me of one such commercial. Every time I think about it I remember a jingle from an old Chevrolet commercial that promoted all things American. They sang a chorus about "Baseball, Hot Dogs, Apple Pie and Chevrolet. They go together in the Good Ol' USA."
—————————————————-
You can enter our Rafflecopter Giveaway
$100 Paypal Cash & $87 in Ad Spaces
Link up your funny stories, DIY posts, crafts, decorating, fashion, makeup, health & fitness, recipes, mommy moments — anything at all, as long as it is family-friendly.
Please visit some other bloggers and make some new friends and say hello to old friends..
Please leave me a comment , I love to hear from you.
Please Link to your post and not to your blog home page
I'd love for you to grab my party button for your blog party site but it's totally optional
Please No adult content blogs
Please do not add links to shops or selling websites (they will be deleted from the party)
Giveaways are always welcome.. Add your giveaways to Sew Crafty Angel's Pinterest Community Giveaway Board too.
Adding your link to this blog hop gives Sew Crafty Angel permission to share your posts and pictures via social media and as features on Sew Crafty Angel And Co-Hosts. Note- All features on Sew Crafty Angel And Co-Hosts will be linked back to the original source .Social media features are linked back to the linky party.