Welcome to the 28th week of
Wake Up Wednesday "Linky"
We are so excited to have you all party with us.
Thank you so much to all those who participate in our party.
Last week we had…
Wake Up and be happy, get excited and have fun with us!
We want to be inspired, entertained, laugh and have a good time!
The hop is hosted and posted on
34
different blogs!
Interested in Co-Hosting Wake Up Wednesday?
Fill out this form and Angel will be in touch with you!
This weeks 
Featured Bloggers
The secret to raw edge appliqué is this tool, the Appliqué Pressing Sheet. For many years, I would arrange my web backed fabric pieces on their background and hold my breath and apply the iron. Now I press my pattern pieces to this sheet and if I don't like the way they look, I can lift them up and put them somewhere else. This sheet is also perfect if you are following a raw edge appliqué pattern, like the one I used to make this Forget-Me-Not block.
Coconut Pecan Cheesecake Bars
from The Lou Lou Girls

WARNING! These are super decadent and rich! You must share with friends, or you might have a heart attack! They are the perfect combination of everything I love; caramel, chocolate, coconut, cheesecake, pecan, and a buttery crust! Enjoy these with a tall glass of milk and LOTS of friends!
Picture This: Enjoying Art, Nature and Getting "Summer Fit"!
from Urban Naturale
This summer, I was invited to participate in Raise.com's "Summer Fit" campaign. I love to stay active during the summer so I was delighted to get involved with their "Summer Fit" campaign. I live in an urban environment, so finding a patch of green is especially satisfying for me. Sure, I belong to a great health club, but in the summer time I prefer to get my exercise outside in the sun as much as possible.
Oreo Reese's Peanut Butter Pie
from Recipes From Our Daily Bread
If you are looking for an easy pie that you do not have to bake, try this Light and Fluffy Peanut Butter Pie. We really enjoy it.
GARDEN PLANTER SWING
The project consists of a wood planter, rope, paint, nails, flowers and a tree (if you don't have a tree you can use your porch ceiling).
MY PERFECT PLANNER
from The Realistic Optimist

Blogging has always been a hobby for me. Well, "always" may not be the best term to describe my love affair with blogging. When you think about it, blogging is a relatively new thing. And I've only been at it for 8 years. And it's been pretty sporadic. So, scratch the first sentence of this blog post. It's a lie.
Double Stuff Oreo Pancakes
from Sweet and Spicy Monkeys
I love pancakes! I especially love the weekends because those are my cheat days which means I can have my pancakes! All week long I'm thinking of sweet, sinful ways to prepare my pancakes. Oh yea, I LOVE my pancakes!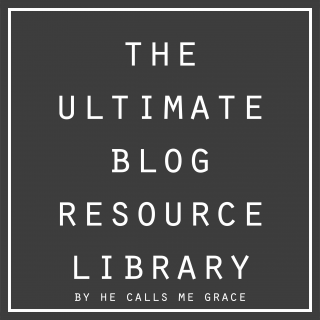 In hopes of making everyone's lives a little easier, I put together some helpful hints, tips and tricks all in one place to make your blogging much easier.>
I'm always interested in trying out different sensory play activities with the boys, even something very simple can grab their attention and provide an opportunity to explore something new. To find out more about
why sensory play is important
you can read my previous post and also get some ideas for lots more materials to use.
"The beauty of a woman is not in a facial mole, but true beauty in a woman is reflected in her soul. It is the caring that she lovingly gives, the passion that she knows."
― Audrey Hepburn

You all know how I love to make my own household goodies, this time I ventured into making my own deodorant. I looked online for months reading different posts, reading thoughts, reviews; whatever I could get my eyes on!
from Make It or Fix It Yourself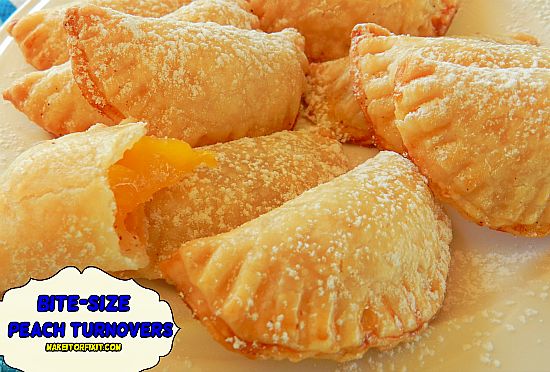 Sometimes, you just want a small bite of dessert. When that happens, a small bite of peach turnover will solve the problem. Sprinkle powdered sugar on top and you have yourself a winner. Just think small when you're baking.
I'm so excited to share with you all a little bit of my home today! One of the greatest joys about buying our very first house is being able to scan Pinterest for some amazing design ideas!
Making them is super easy to do and it doesn't have to cost an arm and a leg either. Here is my family's favorite way to eat them. Just thought I would share so your family could enjoy them too.
"The phrase "Pura Vida" (pu•ra vi•da) means "pure life" in Spanish. Enjoying life slowly, celebrating good fortune and not taking anything for granted embodies the Pura Vida Lifestyle. It's about being free and living life to its fullest with no regrets or taking anything for granted; it's an attitude."
Delicious jam filled cookies are a Christmas tradition, and these Raspberry Pinwheel Cookies are a fun way to enjoy jam.
I recently finished another large angel. I gave her an old-world patina finish like I have my other angels but I think this one is my favorite so far. I even like her better than my last
angel with the large wings
—————————-———————– 
You can enter our Rafflecopter Giveaway

Target, Amazon, Starbucks Giftcards
 & 
   $50 in Prime Ad Spaces
Link up your funny stories, DIY posts, crafts, decorating, fashion, makeup, health & fitness, recipes, mommy moments — anything at all, as long as it is family-friendly.
Please visit some other bloggers and make some new friends and say hello to old friends..
Please leave me a comment , I love to hear from you.
Please Link to your family friendly post
I'd love for you to grab my party button for your blog party site but it's totally optional
Please No adult content blogs
Please do not add links to shops or selling websites (they will be deleted from the party)
Giveaways are always welcome.. Add your giveaways to Sew Crafty Angel's Pinterest Community Giveaway Board too.  
Adding your link to this blog hop gives Sew Crafty Angel permission to share your posts and pictures via social media and as features on Sew Crafty Angel And Co-Hosts.  Note- All features on Sew Crafty Angel And Co-Hosts will be linked back to the original source .Social media features are linked back to the linky party.