Welcome to the 45th week of
Wake Up Wednesday "Linky"
So, are you ready for the holiday shopping season? I know I, personally, cannot get motivated until after I stuff myself with turkey! What's on your wish list this year? Me? A fixed mixer. Yup! I broke my KitchenAid and it's KILLING ME!!
I can't wait to see what you've cooked up and crafted this week!
We are so excited to have you all party with us.
Thank you so much to all of you who participate in our party.
Last week we had 350 awesome linkups!
Wake Up and be happy, get excited and have fun with us!
We want to be inspired, entertained, laugh and have a good time!
The hop is hosted and posted on
these different blogs!
Your link will appear on the blogs of
Interested in Co-Hosting Wake Up Wednesday?
Fill out this form and Angel will be in touch with you!
This weeks
Featured Bloggers
The Culinary Mama
My family came over on the weekend and my brother brought over some 100s and 1000s biscuits, and while I was deeply offended that he bought pre baked goods to my home (totally kidding), it did give me the sudden urge to bake something with lots of sprinkles!
This recipe is simple and easy to make but they look so fun and taste so good!
Dear Creatives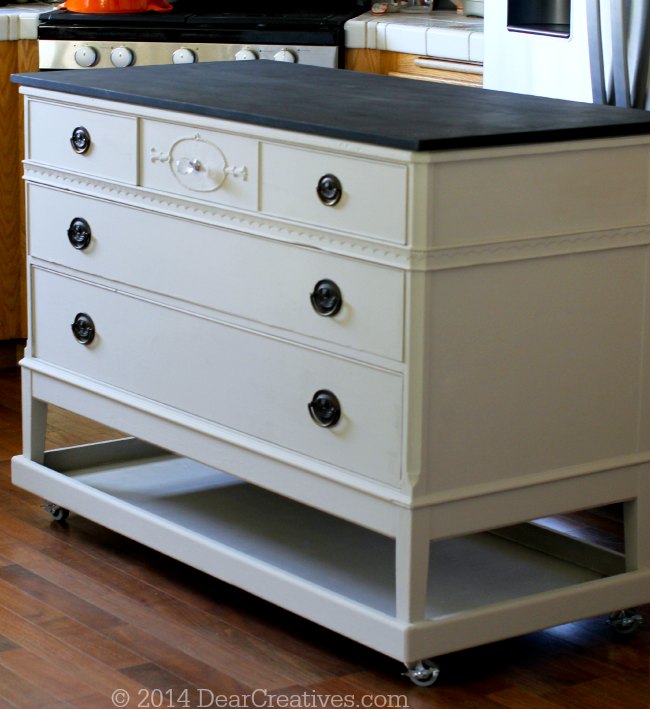 We are in the process of remodeling our kitchen. I have wanted an island or work space since we have limited counter space and I love to craft, cook and bake. I decided with the help of the Mr. to create a mobile kitchen island from a dresser. With his help this was an
easy diy improvement project
for me. As I worked up the idea and he used his wood working skills. Then I finished with my painting skills. I think we make a good team. We pulled a vintage dresser from the garage and decided to give it new life. First by re-purposing it and then making it pretty with Chalk Paint. This was my first time tackling a project like this and using Americana Chalky Finish Paints.
Purple Hues and Me
I know there are more than 1001 ways to decorate a mason jar or bottle and you may be among those that are a bit overwhelmed with seeing lots of crafty mason jars (me included). I believe mason jars have moved from being "trendy" to a status of being "classic" in the crafting world. So yes, I'm here to say, mason jars are here to stay. (Was that a rhyme?) Anyway, I have tried to leave them alone . . . except the time I made decorative tops
here
. I cannot resist any longer! So here I am showing you how I decorated a mason jar and wine bottle for the holidays and or winter. The snow is actually what did it for me!
Simplee Thrifty
These Christmas Trees Rice Krispie Treats are one of my favorite Christmas Treats to make! I have made them for school treats and to share at holiday parties. The kids totally loved these they thought they were awesome plus they joined in on the fun!!
I don't know about you, but when it comes to makeup products that I love the most, I'm rarely swayed by packaging. Sure, I would choose colors if there's a variety to choose from, but I don't usually let my final decision by swayed by mere packaging. This is probably the reason why I could almost be sheepish to admit that in this recent makeup brush purchase that I made off Ebay, I was totally swayed by mere appearance alone.
Almond butter. MMMMM. Toddler2.0 and I could eat it off a
spoon. I at least give him apple slices with his usually to give an illusion of
not just eating the almond butter, but sure enough he just uses the apple
slices to suck the almond butter off of. Our addiction has gotten worse since a
friend introduced us to Barney Butter. Then I received a few samples of all the
different flavors and ate them right from the packet. No, I did not share. I
loved them all except the Bare Smooth Barney Butter, but that is no fault of
anyone. I don't like un-seasoned or sweetened nut butter. I am on the hunt for
the cocoa and coconut in a larger container, it was my favorite.
GardenUpgreen
Last week a cold front was headed our way and I was not looking forward to 20 degree temperatures. Living on a farm there is always something last minute that needs to be taken care of and this year it was the garden. Normally I cover my raised beds with clear plastic, turning these beds into temporary greenhouse through the rest of the winter. Wind arrived early and there was no way I wanted to tackle plastic and wind; I'm pretty sure the wind would have won. I decided to change things up a little and cover my plants with plastic tarps.
A Mothers Shadow
It's that time of year for travel to see fam­ily and
friends. I have com­piled some items on
a list as a guide for safety and com­fort.
Please be care­ful and have a won­der­ful time of mem­o­ries and
joy. I look for­ward to many years of
our friend­ship — so be safe out there!
This Silly Girl's Life
Christmas Tree Meringue Cookies, fun and festive meringue cookies that are light as air and melt in your mouth! Super cute for your holiday party!
Bunny's Warm Oven
I have a tendency to bake with fruit in season, I also try to keep recipes simple, like this Caramel Pecan Bar and not use a lot of store bought ingredients. Simple ingredients, things you already have on hand, little extras thrown into the batter, let's you taste flavors and textures. There are three delicious flavors and two textures in this bar that make it outstanding. You have the wonderful flavors of cinnamon, caramel and pecans that is over the top delicious. The caramel and pecans do double duty by bringing you a creamy crunchy texture .
Coupons and Freebies Mom
We spend hundreds of dollars a year on special lotions and creams to make our skin look and feel better, but how about making something at home for a fraction of the cost that is even better for you? This Easy Homemade Body Butter is a great way to quench your thirsty skin as well as an excellent gift item to give for Mother's Day, Teachers Appreciation Gifts or just because!
Budget Girl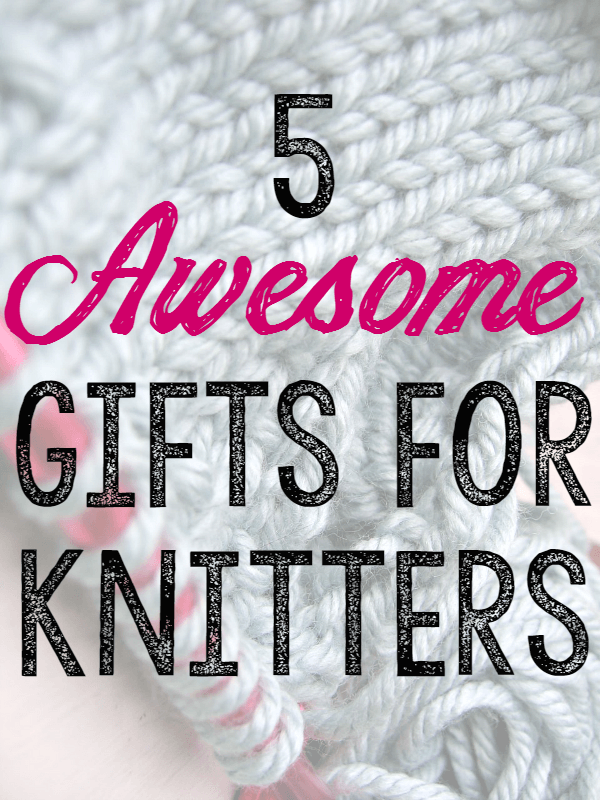 If you don't knit, then finding gifts for knitters probably baffles you. Which is why I'm here!
As a knitter, I know what I need, what would be nice to have, and what's just pretty freaking cool whether you use it or not.
This list contains all of those things.
making it in the mountains
The first signs of Christmas have made their way into the Mercer house this week thanks to one very excited little boy! Though this will be Carson's third Christmas, at 2 1/2 years old, it's been the first one that he is really getting excited about. We've dug out our Christmas books and movies and learning about the magic of the season is all he wants to do now! He's constantly chatting about Santa and his reindeer and asks me every morning when he wakes up if it's Christmas yet! If he's this excited about Christmas books and movies, I can't wait to see his face when he sees the tree, Christmas lights, Santa Claus and of course, the gifts! How could you not just LOVE this time of year when you get to experience it through a child's eyes again! It's all SO special!
The Ramblings of an Aspiring Small Town Girl
Making a fresh Christmas wreath is one of my absolute favorite holiday crafts! It's easy, quick, fun, cheap, and really hard to screw up. Everyone should try this at least once. Every time I look at mine I get a secret thrill knowing that I made that. I also enjoy knowing that it is one of a kind and no ones in the neighborhood will even come close to my kick ass wreath!
You can enter our
(November winner was Veronica Lee from Of Mice and Ramen)
Remember to Follow Your hostesses- the first 27 links and your Guest Hosts.
27 times the opportunity to make new bloggy friends and to share your wonderful blog and discover others too.
Link up your funny stories, DIY posts, crafts, decorating, fashion, makeup, health & fitness, recipes, mommy moments — anything at all, as long as it is family-friendly.
Please visit some other bloggers and make some new friends and say hello to old friends..
Please leave me a comment , I love to hear from you.
Please Link to your post and not to your blog home page
I'd love for you to grab my party button for your blog party site but it's totally optional
Please No adult content blogs
Please do not add links to shops or selling websites (they will be deleted from the party)
Giveaways are always welcome.. Add your giveaways to Sew Crafty Angel's Pinterest Community Giveaway Board too.
Adding your link to this blog hop gives Sew Crafty Angel permission to share your posts and pictures via social media and as features on Sew Crafty Angel And Co-Hosts. Note- All features on Sew Crafty Angel And Co-Hosts will be linked back to the original source .Social media features are linked back to the linky party.