Wake Up Wednesday Linky Party #26
Welcome to the 26th week of
Wake Up Wednesday "Linky"
We are so excited to have you all party with us.
Thank you so much to all those who participate in our party.
Last week we had…
Wake Up and be happy, get excited and have fun with us!
We want to be inspired, entertained, laugh and have a good time!
The hop is hosted and posted on
30
different blogs!
Interested in Co-Hosting Wake Up Wednesday?
Fill out this form and Angel will be in touch with you!
This weeks
Featured Bloggers
So if you follow me on Instagram this is old news but for those who don't I am SO HAPPY to FINALLY announce our little guy, "E" arrived last Wednesday, 6/25. He was 7 lbs. 4 oz. 20.5 inches long with a full head of hair! He is perfect in every way! I am SO incredibly thankful to God that He blessed us with this little guy- it was quite the delivery but "E" was totally, completely worth it!
Summer itself screams for creamy, ice cold treats to make a really authentic summer day. Sticky hands and happy smiles are the reward these delicious Strawberry Cheesecake Yogurt Pops. Kids and adults will love them, the kids can help making them too. Creamy, sweet, and tangy they satisfy a sweet tooth without overindulging it; just perfect for a hot afternoon treat. Beautiful enough to serve or bring to any summer BBQ or pool party get together.
English muffins are one of the very first types of bread that I ever attempted, which is why I always have a soft spot for them. For years I adored English muffins – whether they came from the supermarket out of a packet or in the form of a McMuffin from McDonalds, but it wasn't until I made my own that I fell completely head over heels in love with them.
This week, we'll be touring Becky's garden again. This is my third post about her beautiful yard, so be sure to check out the two previous posts to see more of this lovely yard. Today we'll be looking at the potting area, and you're going to love it.
I recently attended a mind-blowing bible study on the topic of "Pride". It's amazing how we hear a word like pride, and automatically think of others – and not ourselves.
So over the weekend it was time for our dog to get his bath. Usually my husband is in charge of this process but I happened to be in the bathroom and I was looking at the shampoo he picked up awhile back at the pet store and I was like what?!
This tote was inspired by Ren's Tote-ally Thankful for our Teachers post at The Inspired Wren! She has a wonderful FREE Lined Canvas Tote Tutorial! Thanks, Ren!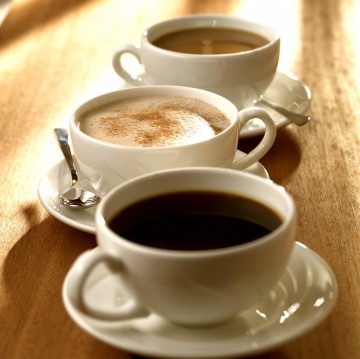 This cold weather is causing me to seek some solace in a warm, cozy cup of coffee. Well, more accurately, a creamy foamy latte (hazelnut is my flavor of choice this morning). I worked my way through college as a Barista, and have not stopped whipping up espresso drinks since. Now my family and neighbors are the ones drinking my lattes.
In this world of go, go, go and do, do, do, it's easy to drift far from the One who holds us secure. The One who goes before us, stands at our right hand and has the ability to keep us from being shaken.
—————————-———————– 
You can enter our Rafflecopter Giveaway
$100 Paypal Cash   &    $87 in Ad Spaces
Link up your funny stories, DIY posts, crafts, decorating, fashion, makeup, health & fitness, recipes, mommy moments — anything at all, as long as it is family-friendly.
Please visit some other bloggers and make some new friends and say hello to old friends..
Please leave me a comment , I love to hear from you.
Please Link to your post and not to your blog home page
I'd love for you to grab my party button for your blog party site but it's totally optional
Please No adult content blogs
Please do not add links to shops or selling websites (they will be deleted from the party)
Giveaways are always welcome.. Add your giveaways to Sew Crafty Angel's Pinterest Community Giveaway Board too.  
Adding your link to this blog hop gives Sew Crafty Angel permission to share your posts and pictures via social media and as features on Sew Crafty Angel And Co-Hosts.  Note- All features on Sew Crafty Angel And Co-Hosts will be linked back to the original source .Social media features are linked back to the linky party.
Angel