Wicked Witch Popsicles are fun and delicious! Made with pistachio pudding, marshmallow fluff, and pistachios, they are simple and simply delicious.
This recipe and the giveaway included in this post is part of a sponsored event. All opinions are my own. Thanks for supporting the brands that make A Kitchen Hoor's Adventures possible.
Popsicles are so fun, aren't they? You can make them with pretty much anything. You can whip up pudding or make your own mix. I have done both. But I think I love the popsicles made with pudding more than all the others.
Wicked witch popsicles are made with pistachio pudding.
Pistachio pudding has the best color for Halloween. Doesn't it? It's the perfect color of green without having to add any additional coloring. And it's perfectly delicious without having to add any additional flavoring. It's the best kept secret for Halloween desserts.
I knew the color would be perfect for these Wicked Witch Popsicles . It just screams wicked witch color doesn't it? She was green and black and hideous with the moles on her face. I hated every inch of her when I was growing up because she hurt the dog. You don't hurt the dogs!
I was going for the whole melting wicked witch scene at the end of The Wizard of Oz. You know the scene. They toss water on her and she just starts to melt. The fluff is there to represent the smoke that comes off her as she's melting. And the pistachios are the chunks of the witch as she's melting or has melted.
So, true story.
When I was little, and I mean like 5 or 6 little, we went to the church for a Halloween party. I wanted to be a genie so much! Mom made me this cute genie outfit that I loved! It had sparkly black tuille that was slit up the legs. I had my hair in as much of ponytail as I could. I loved I Dream of Genie so much and loved that costume so much. I remember wearing it a long time after Halloween.
Anyway, it was a great party! I won a costume category. And I won a large box of delicious chocolates. As a little kid, chocolates were the best thing on earth! The mystery of what was in the middle, the delight of finding a caramel or a toffee chocolate. I was in heaven. I couldn't wait to go home and ran to get my things when they told me it was time to go home.
Then I heard it.
A cackle that was witch worthy!! There was commotion and my sister was horrified as the witch picked her up and carried her out of the church. I'm told she was crying and screaming as the witch took her out of the church.
However, I knew that voice. I had heard that cackle before. Regardless of the green make up and the warts on her face made with bread, I wasn't fooled. I knew immediately that Mom was the witch that carried my sister off. I was not afraid at all and even laughed when I heard the cackle. That was until I knew my sister was terrified. Then, I think I laughed even harder!
She's the older sister so it's only fair.
Ever since that time, I can't think of The Wizard of Oz without thinking of that memory. Mom looked almost exactly like the wicked witch in the movie. The green color, hideous nose, and the warts on her face. I remember getting home and Mom peeling the warts off her face. All the while having a chuckle at my sister thinking she was a real witch.
I was only focused on the chocolate in the box! It was fancy chocolate! I tried to make the box last. Of course I had to share with the rest of the family. Dad decided he didn't want to get another fruit jelly. He poked his finger in the bottom of almost all the chocolates to get the good ones! I was so upset. He ruined the whole box!
Well, there's no chocolate to poke with this Wicked Witch Popsicles  recipe. There's pistachio pudding, pistachios, and marshmallow fluff. Oh, and milk, of course. Pudding almost insinuates milk because you can't make instant pudding without it.
You could totally put some chocolate chips in there if you wanted to. But I prefer the creamy pudding, sweet swirls of marshmallow fluff and crunch from the whole pistachios stirred into the Wicked Witch Popsicles . Wicked witch popsicles are creamy and delicious. They're full of pistachio flavor and super simple to whip up!
You can see it, right? The whole wicked witch reference, right?
The color, the swirls, and the mix ins all remind of that one part of the movie. You know the part, right? The part where she says, "AH! You cursed little brat! Look what you've done! I'm melting, melting! Ohhhhh, what a world, what a world. Who would have thought that some little girl like you could destroy my beautiful wickedness?"
And then she disappears into a puddle with just the hat sitting on top of everything. All in the effort to obtain the broom so Dorothy can take it back to the Wizard. He claims he can send her back home. But then he says that she has the power to go home all along. Isn't that always the case? No matter what we want, we have the power to obtain it ourselves all along.
The Wizard of Oz also teaches us that the grass isn't always greener on the other side. And that we should learn to love the ones that are nearest and dearest to our hearts. Disagreements will always happen, but we are family. And we should always have each other backs and be there no matter what. Put differences aside and love those that love us.
I know. Not what you were expecting with a Halloween Wicked Witch Popsicles recipe, but it's where my mind went with these delicious wicked witch popsicles.
Wicked Witch Popsicles
Total Time:
4 hours
5 minutes
Wicked Witch Popsicles are fun and delicious! Made with pistachio pudding, marshmallow fluff, and pistachios, they are simple and simply delicious.
Ingredients
3.4 ounces pistachio pudding mix
2 cups milk
1 cup marshmallow fluff
1 cup pistachios
Instructions
Combine the pudding mix with the mix and stir with a whisk until the pudding begins to thicken.
Stir the marshmallow fluff into the pudding mixture with a spatula.
Fold in the pistachios.
Pour into popsicle molds and freezer at least 4 hours.
Recommended Products
As an Amazon Associate and member of other affiliate programs, I earn from qualifying purchases.
Nutrition Information
Yield

8
Serving Size

1
Amount Per Serving
Calories

172
Total Fat

9g
Saturated Fat

2g
Trans Fat

0g
Unsaturated Fat

7g
Cholesterol

5mg
Sodium

124mg
Carbohydrates

20g
Fiber

2g
Sugar

10g
Protein

6g
Happy Halloween!
Spooky Season is here and it is time for 2020's #HalloweenTreatsWeek event! #HalloweenTreatsWeek is a yearly Halloween blogging event that is hosted by Angie from Big Bear's Wife  & its a creepy and haunting week-long event is filled with some amazingly wicked Halloween treats, recipes and some frightfully fun giveaways.
"When witches go riding, and black cats are seen, the moon laughs and whispers 'tis near Halloween."
For the 3rd annual #HalloweenTreatsWeek event we have 30 hauntingly talented bloggers that are sharing their favorite Halloween recipes throughout the week! Follow the hashtag #HalloweenTreatsWeek on social media and look at the bottom of each post to see all of the Halloween recipes that we're sharing!
Plus, don't forget that we have some great giveaways for you this week thanks to our amazing sponsor and bloggers this year!  
OXO Good Grips 3-Piece Stainless-Steel Mixing Bowl Set
Ninja OP301 Foodi 9-in-1 Pressure, Slow Cooker, Air Fryer and More, with 6.5 Quart Capacity and 45 Recipe Book, and a High Gloss Finish
Origami Owl Locket and Halloween Charms
6 Quart Instant Pot Duo 7-in-1 Electric Pressure Cooker
Young Living's Thieves Mints ($50 Value)
Pop a Thieves Mint into your mouth for cinnamint-fresh breath after meals. Made with naturally derived ingredients and free of artificial sweeteners, dyes, and preservatives, Thieves Mints are a choice you can feel good about. Created with Young Living's Thieves essential oil blend, these mints deliver minty coolness with a hint of warm, sugar-free sweetness. Thieves Mints come in a conveniently sized container that is great to take on the go!!
1 Copy of  – The Peanuts Family Cookbook: Delicious Dishes for Kids to Make with Their Favorite Grown-Ups
1 Copy of her new cookbook "Holy Sweet! 60 Indulgent Recipes for Bigger, Better Desserts"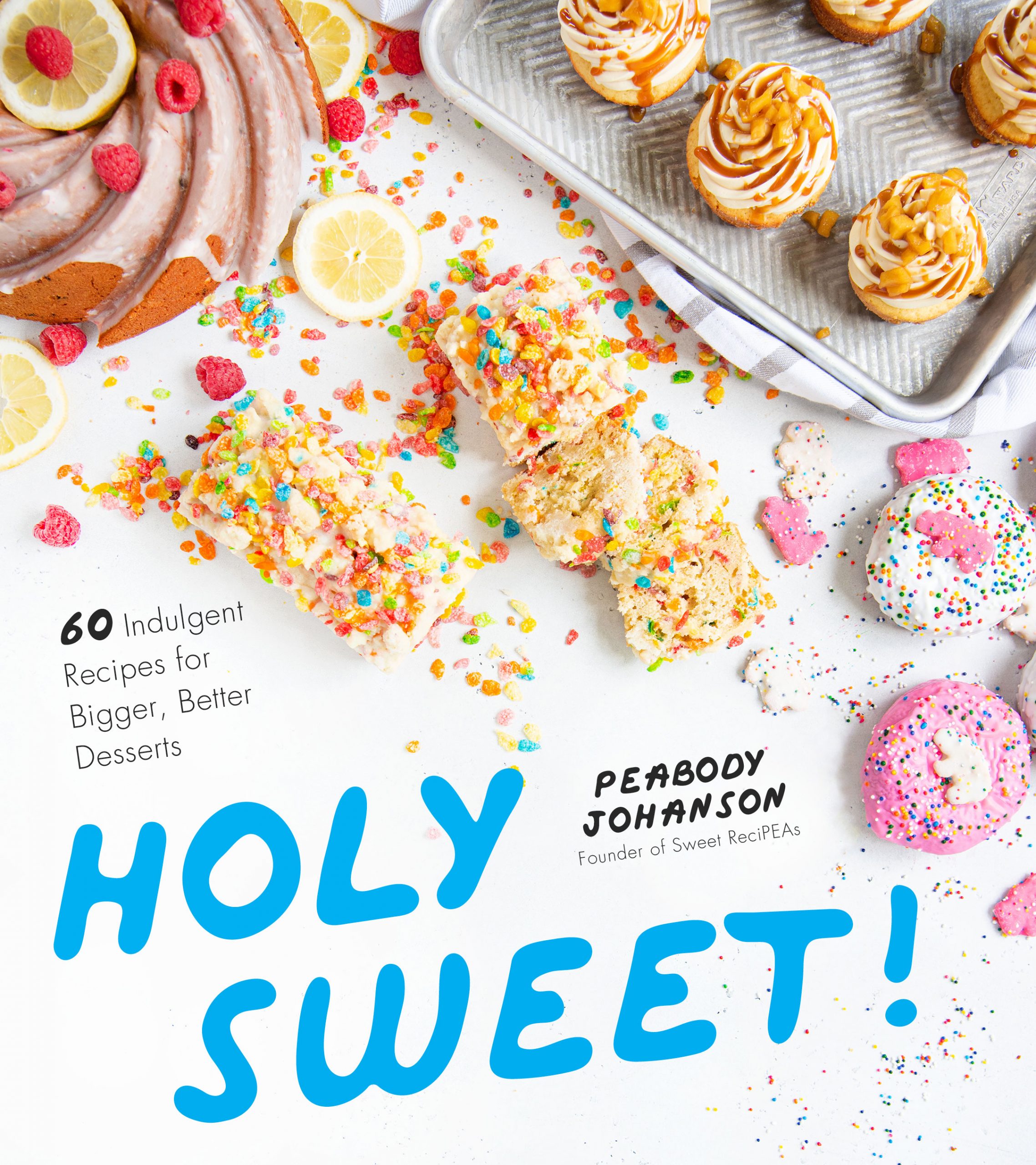 1 Copy of her cookbook, "Incredible One-Pot Cooking: Easy, Delicious Recipes for Exciting Meals Without the Mess"
1 Copy of "Friends: The Official Cookbook"
ONE (1) $75 Amazon gift card
Prize #12 from Shanaka from It's Shanaka
ONE (1) $25 Amazon gift card
1 Copy of her cookbook, " The Serial Killer Cookbook: True Crime Trivia and Disturbingly Delicious Last Meals from Death Row's Most Infamous Killers and Murderers"
ONE (1) $100 Amazon gift card
Giveaway open to US Residents 18 years or older. All entries will be verified. No PO Boxes Please. Prizes will be sent directly from sponsors to winners, bloggers are not responsible for prizes. This giveaway runs from October 5th – October 10th at 11:59PM EST. Winners will be selected soon afterward and contacted by e-mail. Winners will have 48 hours to respond or a new winner will be chosen. There are a total of 14 prizes and therefore we will have a total of 14 winners. No purchase necessary. Void where prohibited by law.
Disclaimer: These posts and recipes are part of the week-long event, #HalloweenTreatsWeek but all opinions are 100% mine! We would like to Thank our amazing brand sponsors: Dixie Crystals that provided a prize pack for our giveaways and also sent some samples and products to the #HalloweenTreatsWeek bloggers to use in their recipes.
We would also love to give a huge thanks to our Halloween Treats Week bloggers because a lot of them also donated prizes for the giveaways, including:  Angie of BigBearsWife ,  Nicole of Nicole Taggart's Origami Owl Jewelry Bar, Kathy of Lemon Blossoms,  Terri of Our Good Life,  Julie of Back To My Southern Roots,  Peabody of Sweet ReciPEAS, Megan of Strawberry Blondie Kitchen, Nicole of For the Love of Food Blog, Michaela of An Affair from the Heart, Jennifer of Take Two Tapas, Michele of West Via Midwest, Shanaka of It's Shanaka, Ashley of Cheese Curd In Paradise, and Amy from House of Nash Eats!